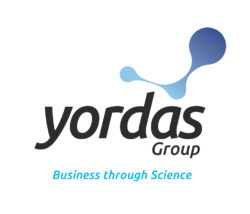 Business through Science 
Yordas Group is a leading provider of scientific, environmental, human health, global regulatory, sustainability and product stewardship consulting services. Yordas has a solid and internationally recognised reputation as a provider of training, advice and services to ensure compliance across the globe, with regional representation and service providers in Europe, the Americas and Asia Pacific.
Delivering innovative solutions for business, industry and government, Yordas continues to create value and sustainability for our clients. The key sectors we serve include Consumer Goods, Manufacturing, Chemical, Agrochemical, Oil & Gas, and Mining. Crosscutting themes such as Sustainability, Product Stewardship, Chemical Notification Systems, Environmental Permitting, and Waste Management are within the broad portfolio of services we provide to our customers.
Originally founded as 'The REACH Centre' in 2007, the Company was set up to meet the needs of industry to comply with the EU REACH Regulation. From its inception, substantial re-investment allowed the business to rapidly expand and develop capacity in a wealth of new scientific and regulatory disciplines. Yordas Hive (formerly Chemtrac), our globally renowned on-line product stewardship management system was introduced in 2011. In order to reflect the increasingly diverse nature of our business and research activities, the Company was re-branded as 'Yordas Group' in 2017.
Take control of your chemical compliance with Yordas Hive
Yordas Hive is a comprehensive chemicals management solution that works with your data to bring you exactly the information that you need to stay compliant, and helps you save your valuable time.
The wealth of accurate regulatory information, actively maintained by the experts at Yordas Group, works seamlessly with your own information to provide a powerful compliance solution.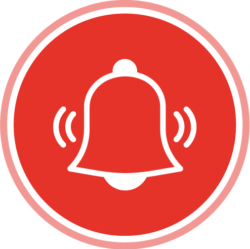 Hive Notifier
Save time and money with customised compliance updates to suit your business needs
Updates emailed directly to you and your team, as frequently as you want – without the need to login
Works with your substances and formulations to bring you relevant regulatory updates only – no sifting through information that doesn't concern you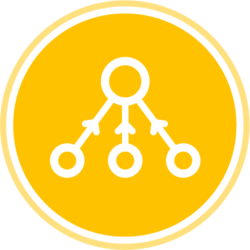 Hive Integrator
Enrich your in-house business systems with the wealth of regulatory data from Yordas Hive
Highly adaptable API solution for customised data access
Allows your IT team to integrate our regulatory data into your in-house systems
Hive Features and Editions
Click the link here to view more information on features and Hive editions available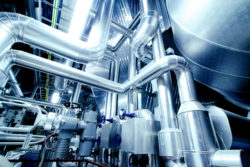 More about Yordas Group…  
Our well renowned scientific and regulatory experts will ensure your successful global chemical notifications
Yordas Group offers a wide range of scientific and regulatory services to support customers with chemical compliance obligations globally.
Chemicals are an integral part of daily life. Between getting up in the morning and coming home in the evening, we perhaps utilise more chemical products than we realise. In a world that is becoming ever more conscious of risks to human health and the environment, it is no surprise that regulations surrounding the life cycle of chemicals have become increasingly stringent and difficult to navigate.
Research Investigation & Analysis
Expert services for scientific investigation, problem solving and opportunity development
Yordas Group's scientific consultancy services benefit from the expertise of a team of chemists from a range of different backgrounds, both industrial and academic. Scientific research, product and process development and chemical analysis are among our particular strengths. Our extensive expertise has been derived through many years' experience in dealing with a broad spectrum of cases from a wide variety of different industry sectors.
The company's toxicologists and environmental scientists bring complementary skills to the team, allowing us to offer an integrated, multi-disciplinary technical service to our clients.
We provide scientific support for the resolution of problems occurring at all stages of the product lifecycle and we help our clients investigate and develop new technical opportunities within their respective business areas.
Clear and concise regulatory documents to meet international requirements
Not only the regulators, but also your customers demand clear and concise information about the hazards associated with your products. Our expert team can advise you on Safety Data Sheets (and on extended or eSDS) and a full range of Classification Labelling and Packaging (CLP) requirements so that you can manage your hazard communications across the globe.
Innovative environmental solutions to support the delivery of sustainable projects
Yordas provides a wide range of environmental management services to support clients in various industries. From mining projects to local waste management initiatives, Yordas uses expert knowledge grounded in scientific analysis to identify best practices which add value to your projects and reduce risk. Yordas' technical experts can assist you with the preparation of environmental permits and approvals, the development and maintenance of environmental management systems and the completion of environmental audits.
Yordas has the flexibility to address the unique circumstances of your project through specialised services in areas such as environmental modelling, risk assessment, waste management, water management and data management. The diverse skill set from our multidisciplinary team can add value to your project by incorporating best practices and innovative environmental solutions. Yordas strives to work collaboratively with clients to deliver sustainable projects.
Yordas Training
Yordas offer training and courses on a wide variety of topics to help you manage your chemical compliance.
Lancaster Environment Centre, Lancaster University, Lancaster, Lancashire, LA1 4YQ, UK

Go Back