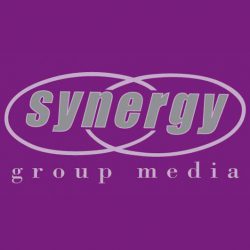 Need truthful customer feedback – Lead Generation – Business Development….

Research your customers true feelings about you by asking them to score your performance via an independent and impartial third party specialist – us!
Overview

Synergy Group Media is a Surrey based B2B independent marketing, research, media and lead generation agency. It was started back in 2002 and specialises in sales, research, direct marketing & telecommunication specifically to B2B marketplaces. All our work is bespoke to each client, amongst many exercises including sales, telemarketing lead generation, customer satisfaction systems, reports, research, media and event marketing. A brief outline of our services and examples of clients can be found on our website at www.synergygm.com
We are a member of the Direct Marketing Association (DMA) and adhere to the MRS code of conduct.
Our work is carried out at our premises in Surrey using experienced, professional and friendly staff, each with many years experience in sales and administration at executive board and director level.
Synergy Group Media adopts the principles of 'good information handling' and is registered with the Information Commissioner who administers the Data Protection Act. We are based in modern offices, excellent IT infrastructure and phone communication systems. Synergy gives client data security a very high priority.
We cater for all B2B market sectors and in particular we have extensive experience of the following marketplaces;
Architectural
Building & Construction
Building Services
Chemicals
Heating & Ventilation
Facilities Management
Venue / Events
Industrial Manufacturing & Production
Some typical exercises involving our work;
Bespoke Customer Feedback Studies

– designed to engage in depth with a selection of your customers to quiz the values that are important to them as customers and then to go on to score your exact performance in those zones of your business that are considered important by each customer. by using a specialist third party and impartial agency it allows the truth to flow…all scoring, results and client feedback are documented and delivered back to you and your team. This provides accurate steering in the precise zones of your business that were scored above or below par, feedback on future working arrangements and expectations and a natural bi product of this exercise is its natural ability to generate immediate leads from existing and dormant customers who will value being asked to rate your companies performance as a supplier to them.

Lead Generation

– warm up old databases, creation of fresh new databases, communications to introduce new products and ranges. Can include communication's to diarised meetings set up on your behalf for your team to visit.
Specialist Industry Research Projects – competitor analysis, brand & awareness positioning, growth areas, business & product launch investigation & feedback………..and all things 'unique' cover this area.

Direct Marketing Services

– list rental, direct comms.

Marketing Services

– publicity, print & design

Video Content Production

– Synergy works in partnership with one of London's leading video and creative services teams who have created breathtaking and engaging live film content for leading UK and International brands.
Synergy Group Media T's C's of supply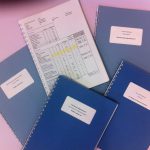 Regular client meetings and close communication with yourself or our client's team managers would remain paramount to the good running of the exercise. As would regular feedback of precise information relating to each prospective customer found. Our aim is simple – to ensure that you achieve maximum sales opportunities, excellent representation & communication, accurate and fast research feedback at all times. The best sales tool we have are the people we have worked for so please feel free to contact any to discuss the work we have carried out.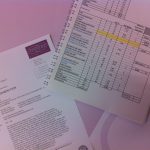 Some of our clients include; Aviva Plc, Barbour Facilities Management, HVCA, EMAP (H&V Div), Fisher Industrial Marketing, ExCeL London, Unity Media, REED (RBI), HPCi Media, Wilmington Plc, RBI GmbH, MeetEngland/Visit Britain, EDES, Alexandra Palace Trading Ltd, H+H Celcon, Where to Buy Chemicals, FINCO……to name a few.
SBC House, Restmor Way, Wallington, Surrey, SM6 7AH, UK
Go Back