Surfachem Group is a global distributor of speciality chemicals to the cosmetics & personal care, household and industrial & institutional cleaning, pharmaceutical, oilfield and industrial chemicals markets.
We are headquartered in Leeds, UK, with distribution centres in;
Brazil

Poland

Scandinavia

Benelux
We have an extensive network of agents and service providers whose expertise assist us in key markets.
At Surfachem we provide technical and legislative support and offer secure supply of speciality ingredients manufactured by the leading companies.Surfachem's Technical Facility, located within the 3M Innovations centre at Huddersfield University, UK, develops innovative concepts and bespoke solutions to add value and differentiation to our business partners.
Profit Through Knowledge.

We are the reliable professional distributor of chemicals – and the place to go for technical knowledge, market expertise and product insights.
Our staff are true experts in chemical distribution operational areas. Sales and marketing, formulations and R&D, supply chain, chemical legislation, account management – our teams strive to provide the highest level of customer service.
In 2007 Surfachem became part of the 2M Holdings Ltd Group. 2M Holdings has yet again been featured in the prestigious 2015 ICIS Top 100 Chemical Distributors (the list highlights the top players in the global chemical industry). Mottie Kessler, CEO & Chairman of 2M Holdings and CEO of Banner Chemicals, commented: "I am delighted that the export bridges we have built with our friends and colleagues around the world have been recognised on the ICIS listing. To be placed at 31st place in the Middle East, 52nd in Latin America and 72nd worldwide is an excellent reflection of growing international presence."
2M Holdings includes a portfolio of 5 branded companies of chemical distribution and related chemical services of sample management, storage and blending. The company is headquartered in the UK with an international presence in China, Benelux, Ireland, Poland, Scandinavia and Brazil and exports to over 80 countries worldwide.
Commenting on the ICIS listing, Dr Richard Smith, MD of Surfachem Group, said: "The directors of Surfachem Group would like to congratulate all of their staff and trading partners together with all of our colleagues in group companies in enabling our parent group 2M Holdings Ltd to such a prestigious position in the global distribution industry. This has been achieved through hard work under varying market conditions and we look forwards to being even higher up the league next year".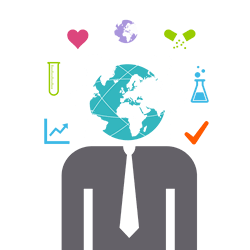 2nd Floor, 2 The Embankment, Sovereign Street, Leeds, West Yorkshire, LS1 4BA, UK
Go Back