For over 30 years PennWhite has developed, manufactured and supplied specialist chemicals for industrial or commercial organisations and utilities across the globe. Today our unique formulations improve process efficiency and product performance in almost every market sector.
Our state of the art production facility in Middlewich, Cheshire is built on technical expertise, development of tailor made solutions and exceptional customer service. On this foundation PennWhite has grown to become a leading supplier of foam control solutions, high performance silicone emulsions and other formulated products.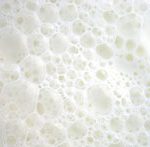 Foam Control Agents
The Foamdoctor range of antifoams and defoamers is the gold standard in foam control for any process that generates unwanted foam. Available in silicone and non-silicone based variants, as well as kosher and halal approved food grade formulations.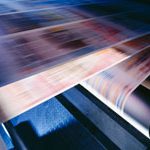 Silicone Emulsions
In a few short years our sister company PennWhite Print Solutions Ltd has become a major supplier to the printing industry. The Finasil range of low dose emulsions increase print quality and press efficiency even at high temperatures and high speeds, whatever the paper stock.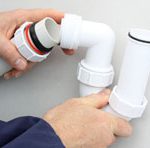 Greases & Lubricants
From food safe Cuperol oven chain lubricants to BT approved high speed fibre optic cable lubricants, our specialist greases and lubricants are developed to work efficiently and reliably in the most extreme and challenging situations.


Silicone Removers
Removing silicone sealant or insulation is made easy by the SilstripTM range of silicone removers. Simple, safe to use and environmentally friendly, SilstripTM "eats" silicone and leaves a non-toxic residue that can be washed away without concern.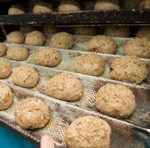 Release Agents
While commercial bakers rely on our food grade formulations to release 1000s of loaves of bread from their baking tins each day, our general grade release agents have proven an effective aid to mould release in many industrial sectors.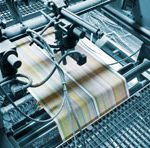 Anti-Static Agents
Finastat and Pennstat anti-static agents were developed for use in commercial web offset printing. By either lubricating the web or creating a conductive path over its surface they safely dissipate any electrical charges created during a print run.
PennWhite Products are used in Applications as diverse as food production, vegetable processing, water treatment, telecommunications, construction, manufacturing, surface coatings, textiles, printing, recycling and emulsion polymerisation to name just a few.
Why not get in touch with us today and find out how our expert advice and exceptional solutions can help your business?
Aston Way, Midpoint 18 Business Park, Middlewich, Cheshire, CW10 0HS, UK
Go Back