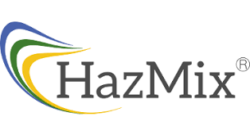 HazMix® setting a new standard in SDS production
We at Global MSDS Ltd are acutely aware of the pressures placed on businesses nowadays and this has driven us to critically assess the process of SDS production in terms of fit-for-purpose for the next 10 years. With the strident changes in IT and informatics, the vast amount of high quality information available through the internet and the obvious advantages of web-based service delivery, it was an inevitable decision that we should turn our expertise in toxicology, global regulatory affairs and IT to the production of a low cost/high value tool for SDS production.
HazMix® gives you the ability to produce high quality SDSs without the need for maintaining a team of technical experts. Rest assured if you get stuck then our "Ask an Expert" service will help you out with that technical problem, or if you are feeling overwhelmed then our "GLOBALMSDS Solutions Service" can take over.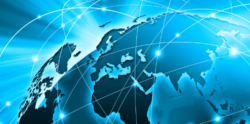 What is HazMix®?
HazMix® is a completely new, intelligence-based based SDS software product that is delivered through your web-browser. It is a complete system that takes you from defining ingredients through classification for supply and transport to the final multilingual SDS in minutes as opposed to hours.
How can HazMix® help you?
Hazmix® ensures consistency and high quality in your SDSs while avoiding the need for maintaining a large department of experts in Classification, Transport, and SDS authoring regulations.
HazMix® has been developed by people that understand the complexity of the regulations but designed by people that understand how you want to work. So if you have limited needs or experience you will soon find it intuitive and a pleasure to work with. If, however, you are a technical expert your needs are also served as it can accommodate those intricacies specific to REACH/CLP technical guidance.
Hazmix® uses intelligence based SMART logic to create a fully compliant SDS in seconds but still allows you the flexibility to tailor your output to your specific needs using the 'drag and drop' editing function combined with our extensive database of over 8900 phrases in 35 languages.
Hazmix® enables you to directly create the pdf SDS or to download an embedded Word® document for subsequent use in our sister product, GLOBALMSDS Writer®. Within Writer® you can make further changes to the layout or content, or create the Annex to the SDS. Indeed the combination of using Hazmix® and Writer® is rapidly becoming the preferred option for many independent SDS Authoring Services.
How can HazMix® save you money?
HazMix® is a very low cost pay-as-you-go product that will not entail any expensive capital outlay or maintenance charges.
You pay for only what you need using tokens purchased from out on-line shop so the cost of creating and printing a fully compliant SDS in any one of 35 languages is as low as £5 per SDS. High volume SDS producers can apply for special discount rates- e-mail contact@hazmix.com for further details.
As you only pay for the SDS on output it provides free access to a wealth of Wiki based data using deep web-spiders directly linked to ECHA's on-line Registration and Classification databases (fully approved by ECHA). Currently the on-line Registration database contains 13052 unique substances but by 2018 will contain every substance on the EU market.
We provide access to our database of over 9000 Global Chemical Regulations that we have extracted and maintain from the internet. As these regulations are freely available on the internet we provide them free of charge to users of HazMix® .
Using HazMix® over other SDS authoring tools will reduce the time that you take to author a SDS and increase your confidence in the quality of the output.
Global MSDS Solutions Service
Over the past 15 years we have seen a growing trend for companies to outsource non-core activities as they struggle to master the myriad of global regulations and the technical complexity of SDS production. Quite simply it is better to outsource this activity than do a second- rate job and suffer the consequences. The problem that companies face is securing a quality service at the right price.
Here at Global MSDS we believe in leveraging our technical excellence through developments in IT to deliver high quality products and services at very competitive prices. Read more here
A Safety data sheet (SDS) is the document used by suppliers to communicate essential information down through the supply chain thereby promoting the safe use of their chemical substances and mixtures.
SDSs contain information about the properties of the chemical-based product (substance or mixture), its hazards and instructions for safe handling, disposal and transport as well as first-aid, fire-fighting and exposure control measures. This information can be found in the main body of the safety data sheet (or in the case of substances within the EU in the annexed exposure scenarios). Read more here
HazMix® is unique in using wiki-based deep web spiders to provide FREE access to high quality on-line chemical data bases. When combination with Classification algorithms for Supply (CLP) and Transportation and intelligence based SMART logic this powerful tool dramatically increases compiler productivity and confidence in the overall quality of the SDS product. Read more here
Excellent Customer Focus Values, our Responsibilities and our Integrity Values are core to us and our service to each and every customer. Read more here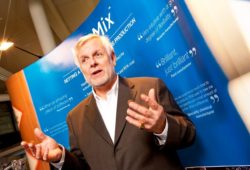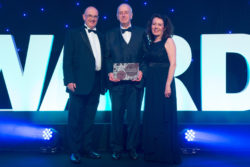 Hazmix awarded Product Services Supplier to the Chemical Industry, 2016
Rotterdam House, 116 Quayside, Newcastle NE1 3DY UK
Go Back