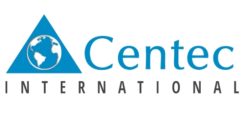 Centec has for the last 20 years sought to deliver sustainable processing by recovering and recycling wherever possible. We use our flexible resources and substantial experience to deliver valuable materials back to our customers.
We are experts in solvent recovery. We have also demonstrated viable product recovery from waste streams, which we feel is more innovative. We recover products worth millions of pounds for clients, which would otherwise be lost. We would welcome the opportunity to see how much money we could save for your business.
We seek to develop relationships with larger companies, enabling them to focus on core activities by assisting them with subsidiary problems – process development / optimisation, new product development, waste minimisation, or improving raw material and energy utilisation.
We also offer full toll / custom manufacturing services. We have a small portfolio of our own products that are linked to our core expertise.
Since the inception of Centec in 1991, we have worked with many satisfied customers from small one off jobs to many years of exclusive manufacture on large scale for multinational partners.
Services  
Flexible and bespoke
From Laboratory to full scale production 
Returning value to your waste streams 
Your responsive partner
Flexibility – Facilities – Experience.
Centec possesses significant in-house engineering resources which enable us to deploy the right equipment for the right job. This agility and flexibility around equipment gives us a significant competitive advantage. Centec can also take you further than competitors, with a range of equipment from 1 L – 30,000 L meaning we can both solve your problems and provide a long term supply base.
Centec in the news…. view here 
Centec Can Provide a Bespoke, Research-led Solution to Your Manufacturing or Recovery Needs
Get in touch to see how we can help save you time, money, resources and also help to reduce your environmental impact.
The Science Park, Brooks Lane, Middlewich, Cheshire, CW10 0JG, UK
Go Back