Caldic UK Throughout the years
Caldic (UK) Limited, now incorporating the former Elastomerics Limited, is the supplier of choice for chemicals and additives for Plastics, Rubber, Adhesives & Sealants, Coatings, Pharma, Personal Care, Home Care, Performance Chemicals for OIl, Gas, Air and Water, as well as for Solvents, General Chemicals, and functional and nutritional Food Ingredients.
Caldic (UK) Limited was founded on 21st September 1988 following the acquisition of Sheppy Chemicals by Caldic B.V.
In 1996 the business moved to a new purpose-built site in Chesterfield, with state-of-the-art bulk storage tanks and filling equipment for the Solvents Division. In 1997 Caldic (UK) Limited diversified into the Speciality Chemicals business, following the acquisition of Gale & Mount from Rhone-Poulenc / Rhodia; the following year a new warehouse was opened to support the growth of the Specialities Division. Further covered drum storage for the Solvents Division was added in 2001, and then in 2005 the offices were extended, to support the growth of the company. The acquisition of Omnichem in 2010 saw Caldic (UK) Limited move into the Acids & Alkalis business, bringing with it the site at Melton Mowbray. And the following year we founded our Food Ingredients Division. A new tank farm with filling and re-packing facilities at the Chesterfield site, for the Acids & Alkalis Division, was installed in 2012. In 2017 a new mixing tank and fill-off line for bespoke bulk and packed Solvent blends was opened.
In October 2017 Caldic UK Limited acquired Elastomerics Limited, a prominent specialty chemicals distributor based in Macclesfield. Elastomerics Limited specialises in the distribution of polymers and additives to the Surface Coatings, Plastics & Rubber, and Adhesives & Sealants industries, backed up by strong formulation and technical support. The Elastomerics product portfolio perfectly complements Caldic's existing business by expanding our speciality product offering and gives us a stronger presence in our focus markets.
Read more about the Elastomerics acquisition here
Your innovative partner
Because our customer focus means that we at Caldic make it our business to know and understand your needs. Because, by keeping track of market trends, we give our customers an edge in responding to constantly evolving markets, and we ensure that we are capable of delivering to your specifications from our product portfolio. Because, if you are a supplier, we provide the best and quickest route to market.
Markets
Innovative food solutions
Innovative ingredients, tailored blends, ready 
Industrial solutions with the right chemistry 
Speciality, base, in house supply chain services
Health and Personal Care
Specialities, base chemicals, intermediates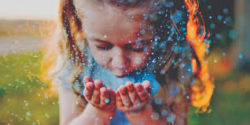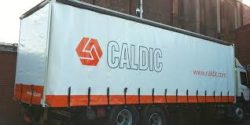 From idea to market stage
We have a global network of suppliers, enabling us to secure the highest quality products for our customers, but we are far more than just a distributor. Whether it is market research, production services or technology support: our ultimate goal is to add value for our customers.
Market research
Pro-actively we provide our partners with market developments and trends and inspire them with new ideas and solutions. Supply chain services
Supply chain services
Supply chain services means we improve the efficiency of our customers' processes and reduce their working capital requirements
Production services
With a full range of production services we are able to provide tailored solutions, efficiency, security of supply and guaranteed quality.
Supplier partners
Through our long lasting supplier partners we give our customer access to a wide variety of products – tailored if needed – from a broad range of leading global suppliers.
Technology services and support
Thanks to our innovation centres we conduct new product introductions and development, product demonstrations, workshops and seminars for our customers.
Local know-how and customer care
We secure solid and personal partnerships with both our suppliers and customers.
Fields of Expertise
Quick Links
Stainsby Close, Holmewood Industrial Estate, Chesterfield, Derbyshire, S42 5UG UK
Go Back