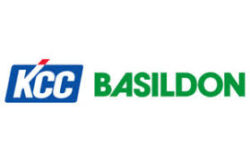 A World Leader in the manufacture of silicones
Specialising in the supply of formulated products to regulated markets.
Basildon Chemicals is a UK based specialist manufacturer and formulator of silicone emulsions and compounds. The Company is focused on the consumer markets of personal care, pharmaceutical and food, as well as supplying certain niche industrial markets such as silicones for coatings, car care and agrochemicals. Silicone Antifoam Emulsions, Compounds and now even Powdered Antifoams (Food and Kosher Grade Available) Silicone Emulsions (Emulsified PDMS (polydimethylsiloxane), blends of PDMS, and functionally modified PDMSs) Silicone Greases (Electrical and Water Authority Approved grades available).
In Partnership with KCC
April 2011, Basildon Chemicals was purchased by the KCC Corporation of Korea. This creates a partnership which opens up new opportunities for both companies. In this partnership, KCC gains a company with a history of excellence in silicone emulsification and long running industry acceptance, whilst Basildon gains the backing of one of the world's fastest growing primary silicone manufacturers, with great ambitions for expansion over the coming years.
KCC is a family business founded in 1958 that employ over 4,600 people in 17 countries. The company is headquartered in Seoul, South Korea generating $2.6 billion and are a global leader in coatings and speciality chemicals. KCC is re-engineering for the 21st century, with innovative functional siloxane ingredients designed to meet the ever growing global demands for safe, effective and environmentally sound technology, with a focus on redefining the personal care sector.
Markets     
Food and Beverage

KCC Basildon Chemicals has for over forty years produced a wide range of problem solving antifoams as process aids in the manufacture of food and beverage products in both aqueous and non-aqueous applications.
The EscaPro products are designed as highly effective foam control agents which can be used in a variety of aqueous and non-aqueous food processing applications. They are all certified Kosher and comply with most regulations covering the use of antifoams in foodstuffs.
Foam-Clear view our Foam-Clear range here
Pharmaceuticals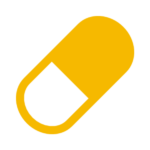 Simethicones are used in a wide range of pharmaceutical products and KCC Basildon Chemicals is well known as a supplier of high quality products in this demanding industry.
Simethicone Antifoams view our Simethicone Antifoam range here
Industry       

With beginnings in the industrial sector over 40 years ago, we at KCC Basildon are proud to continue to offer a wide range of ingredients to the general industrial market places of the UK, Korea and the world.
Industrial Antifoams view our Industrial Antifoam range here 
Automotive 

Silicones are found in a variety of car care applications such exterior polishes and conditioners, interior trim dressings and car wash drying aids. The KCC Basildon product range imparts a variety of properties to car care formulations including gloss, colour depth, better rub out and water repellency.
Automotive waxes Antifoams and silicone emulsions – view our Automotive range here
Household & Laundry

In a household environment, our products can be found in a wide variety of formulations, controlling foam in detergents, increasing shine in polishes and imparting softness to fabric conditioners to name a few.
Household Antifoam Emulsions – view our Household and Laundry range here 
Personal Care  

KCC Beauty manufactures high-quality silicones for cosmetics and personal care products, supplying a diverse range of global customers in the beauty industry.
Personal Care products – view all Personal Care and Cosmetics products from KCC Beauty here
Safety Data Sheets
Click here to view all GHS safety data sheets from KCC Basildon
Downloads and Certification 
Click here to view all SDS, Downloads and Certification from KCC Basildon 
Kimber Road, Abingdon, Oxfordshire, OX14 1RZ, UK
Go Back